New Homes for Sale in Suffolk, VA
Online listings for new homes for sale in Suffolk, VA; find your perfect dream home! Suffolk, VA Real estate is exceptional and CNN Money Magazine touts Suffolk as one of the top 100 small cities in the United States. New homes in Suffolk are being built, there are excellent schools, vibrant arts community, and low crime—everything one could ask for. Find your dream new house for sale in Suffolk, VA in the communities lised below.
New Homes in Suffolk, Va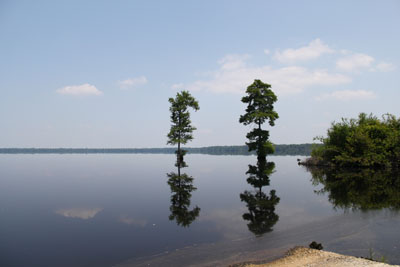 Virginia welcomes new home buyers to its bountiful city of Suffolk. Buying new homes can be affordable, enjoyable and unforgettable. When you build on your own lot, your new dream home will be built exactly to your specifications. Don't have a lot already? New home communities continue to pop up all over the region. Browse the new homes for sale Suffolk, VA in the communities listed on this page to get started. Many developers take advantage of the natural beauty incorporating rolling hills, meadows, rivers and lakes into community designs. Some neighborhoods include first-class amenities like pools, walking trails, fitness facilities, cabanas, clubhouses, deep-water boat docks and more. Look at massive mansions or starter homes: they're all constructed with care in Suffok, VA. The lovely, new homes are just the tip of the iceberg for these Suffolk developments. It is really about living the quintessential Virginia lifestyle.
Search New Homes in Suffolk, VA
Suffolk is located in the fine state of Virginia and is rich in history and tradition. When the early settlers came to America and founded the city in 1742, Virginia was a prime spot to start anew. The land was fertile for agriculture and mixed planting. Suffolk was a gateway and an integral part of land transportation. This city connected South Hampton Roads to areas of the east. Furthermore, there is only a short distance to access the ocean. Virginia embodied the opportunity of America. So too does present day Virginia represent a new beginning to new arrivals. Suffolk residents continually welcome newcomers. People come from many different areas to find opportunities in Virginia as a whole and to find a home in Suffolk in particular. There are many residents who work for the Planters Peanuts Office off of Culloden Street in Suffolk.
Education in Suffolk
Suffolk has many accredited schools and the Suffolk City Public Schools District (SCPSD) serves students from kindergarten through the twelfth grade. The mission of Suffolk Public Schools begins with the words, "To partner with the community we serve." Principals, counselors and teachers of the SCPSD have a commitment to learning. Employees of the SCPSD focus on student success and excellence in education. Administrators place a special emphasis on creating a safe environment for pupils. Community involvement enhances student progress even further.
Suffolk Community and Neighborhood Information
Suffolk is the biggest city in Hampton Roads. Suffolk is one of the fastest growing areas in Hampton roads as well. There are so many positive aspects of living in Suffolk. If you are looking to find your own home in Suffolk then you have come to the right place. Suffolk is part of the Norfolk/Virginia Beach/Newport News metropolitan area. Homes for sale in Suffolk are highly sought-after due to the climate, area and proximity to the ocean.
Call us today if you want to buy or sell a home in Suffolk!
Select a city above to view the new home communities available in that city.
Results found: 21
Notice: This free community resource was developed from public information by Simonhouses.com and does not imply that SimonHouses.com nor Wainwright Real Estate are the listing agent/company at this community. Homes shown in pictures above are not necessarily for sale. All photos are strictly for informational purposes only. If any of these homes are currently listed, this is not intended to be a solicitation. The average home prices in neighborhoods listed above are periodically gathered from public resources; all information reflected here is deemed reliable but not guaranteed. Read our full terms of use »