Friends and Affiliates
Fit Realty
Fit Realty is a different kind of real estate company. This Virginia Real Estate Broker is comprised of industry leaders who customize real estate solutions. Agents treat each client as an individual to ensure the perfect fit, whether it involves new construction properties, short sales, custom built homes, investment properties, resales, land acquisition or foreclosures.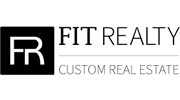 FIT Coin
FIT Coin is a referral real estate company. Real estate agents who may not be currently full-time active in the real estate industry can join the FIT Coin brokerage to maintian their licensure in the state of Virginia.

OVM Financial
The loan officers at OVM Financial specialize in home mortgages and refinancing in Hampton Roads. Meet our Loan Officers and contact one of them today about getting Prequalified. The staff at OVM Financial will make the loan application process quick and easy, and our experienced Real Estate Agents will take you out to view properties that match your family's needs.
Leaders Title
Founded by local attorney, L.T. Caplan, Leaders Title can complete closings and secure title insurance for homebuyers. Specialties include REO properties, residential homes, investments, short sales, commercial properties and refinances.

HMS Home Warranty
Protection, Savings, Convenience and Peace of Mind. Whether you are a homebuyer, home seller or existing homeowner you'll appreciate the numerous benefits and conveniences that come from having the HMS Home Warranty.
HMS is committed to making home management easy by working with real estate professionals, home buyers, and sellers to provide affordable coverage for mechanical failures of major home systems and appliances.
Whether you're buying or selling a home, an HMS Home Warranty is an excellent investment. If you're selling a home, the last thing you want to do is shell out big bucks if a system or appliance stops working.
And if you're buying a home or you already own your home, it's nice to know you're protected from expensive repair and replacement costs.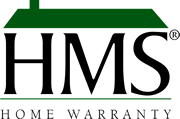 Simon Studios
Simon Studios focuses on providing strong strategic thinking, creative excellence and the highest level of technology. Simon Studios understands what it means to market a successful brand.

Kinship United
Kinship United is a nonprofit organization, whose mission is to unite people separated by war and tragedy, rebuild loving families for orphans and widows, and create networks of local churches and rescue centers. SimonHouses.com is proud to partner with this charity that is helping people unite and rebuild in countries around the world.