New Homes for Sale in Virginia Beach, VA
Looking for new homes for sale in Virginia Beach, VA? The city ranks among the top five overall preferred cities for first time home buyers, according to a comparative analysis conducted by WalletHub. Virginia Beach offers many appealing qualities for those seeking a house for sale. Known for its spectacular beaches, Virginia Beach is proud to be home to some of the cleanest and most pristine beaches on the east coast. The ocean-front area is a wonderful destination both for families and couples, and is host to many conventions each year. There are also several military bases close by new homes in Virginia Beach, VA. With all these benefits, it's no surprise this area is among the most popular place for folks to buy a new house.
Find New Homes in Virginia Beach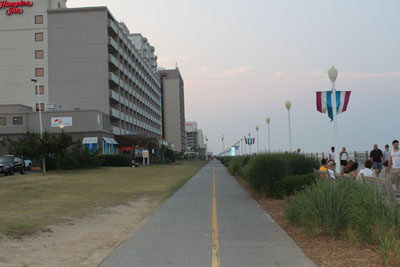 Looking at all the new homes in Virginia Beach presents many options. Busy families may choose a condo or townhome instead of the traditional single-family house. Condos, townhomes and single-family houses all have their pluses and minuses: it basically comes down to what the homebuyer really wants out of a residence. One of the great things about this part of Hampton Roads is that there is no shortage of any of these types of properties. Buyers can take their time deciding what dwelling best meets their individual needs.
Mention "home ownership" and this phrase may conjure up a single-family house surrounded by a white, picket fence. These new homes represent the iconic American dream as they come with land. No matter how small of a yard a house comes with, many homeowners wouldn't consider owning a property without one. A townhouse may come with a small yard but rarely does a condo ever include a private green space. Another perk that comes with these homes is no shared walls. Some homeowners need a bit more space than others and a single-family home is the way to get it. Virginia Beach is full of neighborhoods that only feature detached housing.
Choosing a condo over a townhome or a single-family house seems like a perfectly natural decision for most condo owners. Condos have many pros. They include professional maintenance of the grounds, building's exterior and amenities. They usually offer amenities that might be outrageously expensive to install in a single-family residence like pools, fitness rooms, gazebos, clubhouses and walking trails. Many of these complexes are safer than average as they employ guards, feature security cameras and use a gated entry system. People who travel frequently out of Virginia Beach know they'll come back to a safe home that has been looked after while they were gone. The downside to condo living is that it usually comes at a price. All the maintenance and insurance is collected every month by the condo association. When something major needs repairing, there is an assessment which every owner has to contribute towards.
A third alternative is also available when moving to Virginia Beach- the townhome. Also called a townhouse, this type of attached housing is similar to a condo. It may or may not have shared walls and may have comparable ownership policies to that of a condominium. Traditionally, a townhome is at least two levels, usually three or four and shares at least one wall. What is nice about these new homes is that owners buy the land underneath townhomes whereas with condos, they do not.
Search for New Homes in Virginia Beach
Virginia Beach is conveniently located in the metropolitan area of Hampton Roads in Virginia. The continued growth of this city and all that it has to offer makes it easy to see why people want to relocate to this area. Residents and visitors enjoy diverse shopping, attractions and entertainment for all ages. Virginia Beach is also an easy commute to and from surrounding areas like Suffolk, Chesapeake and other areas which makes Virginia Beach an ideal city for single family home owners.
There are roughly 4,000 Virginia Beach homes currently on the market with the median listing price around $245k. Over half of the real estate in the area are single family homes while a quarter of them are condos and townhomes making Virginia Beach the first choice amongst people looking to relocate to the area. Virginia Beach continues to grow and it is easy to see why people want to move here.
Select a city above to view the new home communities available in that city.
Results found: 11
Notice: This free community resource was developed from public information by Simonhouses.com and does not imply that SimonHouses.com nor Wainwright Real Estate are the listing agent/company at this community. Homes shown in pictures above are not necessarily for sale. All photos are strictly for informational purposes only. If any of these homes are currently listed, this is not intended to be a solicitation. The average home prices in neighborhoods listed above are periodically gathered from public resources; all information reflected here is deemed reliable but not guaranteed. Read our full terms of use »