New Homes for Sale in Chesapeake, VA
If you're looking for new homes for sale in Chesapeake, VA you are looking at one of the east coast's most diverse and comfortable places to live. Whether you have are looking for new homes in Chesapeake, VA due to military relocation purposes, looking for a new home for sale, or already live in the area and are looking for a different home, you can find the perfect new home for sale in Chesapeake. Chesapeake, VA has numerous benefits for the new home owner. There are new homes in Chesapeake, VA being built everyday, in rural communities, in suburban developments and on farms with many acers. Browse the selection of new homes for sale in Chesapeake, VA below and contact an SH Pro today to schedule a free buyer's consultation and to tour these communities.
New Homes in Chesapeake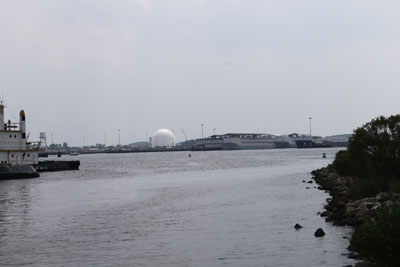 Homebuyers need only search new home communities for those perfect, new homes they desire. Finding houses in Chesapeake can be an extensive undertaking so it is best to have an experienced agent who can aid in the process. There are so many things to take into consideration when purchasing new homes that no buyers should go it alone. Builders, developments and model homes all come with certain learning curves and our qualified agents are specially trained.
Looking at all the new home communities in Chesapeake may seem overwhelming at first but there should be a few that stick out. Which of these new homes seems like it borders properties filled with potential friends (also known as neighbors)? Houses must fit personal styles and tastes but so must neighborhoods: keep this in mind. How about amenities? Buyers who want to come home to a resort-like complex every day will need to compare and contrast which amenities each development has. Consider homeowners' associations. What will these organizations require from residents in terms of time, money and property restrictions? Know exactly what comes with buying a property in a favorite development to avoid disillusionment after closing.
Many times, buyers pick new home communities where they can select from one of the featured model homes. They then choose a lot and the builder will build precisely what the homebuyer wants, complete with customized choices. Which builders do the best work in the Chesapeake area? How can a buyer find someone to entrust the task of building a family home? Our agents have strong relations with the building community and can connect buyers with professional and reputable companies. Take the guesswork out of choosing the best builder for your new house today.
Let's face it; buying new homes can be intimidating for first-time buyers and those unfamiliar with the current housing market. That's why it's good to know someone has your best interests in mind- one of our real estate agents. Touring all the new home communities in Chesapeake is an important part of the homebuying process but it can get a bit tedious after looking at so many. Delegating some of this responsibility to your agent can move things along and allow you to keep your objectivity. Look at all of the houses on your short list with an open mind. Imagine you entertaining friends and family in each one of the houses. What kind of feelings do you get from the home, yard and neighborhood? A home can be the stage for a family's happiness- make sure yours is strong and beautiful.
Select a city above to view the new home communities available in that city.
Results found: 22
Notice: This free community resource was developed from public information by Simonhouses.com and does not imply that SimonHouses.com nor Wainwright Real Estate are the listing agent/company at this community. Homes shown in pictures above are not necessarily for sale. All photos are strictly for informational purposes only. If any of these homes are currently listed, this is not intended to be a solicitation. The average home prices in neighborhoods listed above are periodically gathered from public resources; all information reflected here is deemed reliable but not guaranteed. Read our full terms of use »