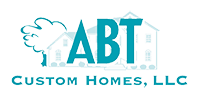 Award-winning builder, Area Builders of Tidewater (ABT Custom Homes, LLC), provides buyers with excellent service and decades of experience. This established home builder is known throughout the region for offering clients the total package: quality construction, innovative designs and unfaltering professionalism. Since 1986, president Chip Iuliano and his firm have built fine homes throughout Hampton Roads. ABT homes have won recognition in Homearama categories like Best in Show, Best Craftsmanship and People's Choice Favorite Home. While referrals are the norm, clientele often come back as repeat buyers. Outstanding materials and the integration of modern technology are just two ways ABT homes stand out; just take a look inside one to notice the special touches. Check out their track record to see they've earned 100-plus awards in various categories, illustrating the benefits of owning an ABT residence. Talk with some of their clients to get a firsthand account of what they appreciate about this company, including why they'd choose ABT all over again. High standards just aren't enough for builders at ABT Custom Homes, LLC; they continue to raise the bar with each new project.
Builders: Please contact us to become a featured builder or to submit model home photos you would prefer to have displayed.
Information about builder and photos of homes were gathered from publicly available information and private photographers. Information assumed reliable but not guaranteed.
Learn About ABT Custom Homes L.L.C.
New Home Models
No new home models are associated with this builder.
New Home Communities
No new home communities are associated with this builder.