The Tucker Grove Floor Plan
Home Style: French Country
BEDS: 3
BATHS: 4.0
Tucker Grove floor plan number: 50040
| | |
| --- | --- |
| Home Style | French Country |
| Floors/Levels | 1.0 |
| Footprint | 68'W × 62'D |
| Total Sqft. | 2,709' |
| Bedrooms | 3 |
| Bathrooms | 4.0 |
| Max. Ridge Height | |
| Ceiling Height | |
| Kitchen Size | |
| Living Room Size | |
| Garage Stalls | |
| Garage Sqft. | |
| Garage Style | |
Note: Floorplans and pictures may reflect optional features and are for illustrative purposes only. The above floorplans may vary slightly from the actual plans. Room sizes and square footage estimates are approximate. This information is deemed reliable but not guaranteed and is subject to change without notice. Floorplans, pictures and designs are copyrighted and cannot be copied or reproduced in any form without the expressed written consent of Simon & Simon Enterprises LLC. Used here under license from Design Basics LLC.
Livability at a Glance™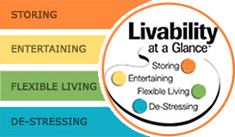 Learn more »
Financing Your New Home
New home financing experts can help you get the money you need to start construction on your dream home.
The Tucker Grove floor plan is available for construction by registered members of our Hampton Roads Builder Network. Meet Our Builders
The Tucker Grove floor plan, a French Country style home plan; design number: 50040 is approximately 2,709 square feet on 1.0 levels. This floorplan includes 3 bedrooms and 4.0 bathrooms. The total footprint for this floorplan is 68' wide × 62' deep. Use the contact form above to be connected with a new construction specialist today.
Why You Should Contact Our SH Pros
A Full-Service Real Estate Broker with Multiple Offices
Agents & Pros Who Are Experienced Negotiators
1,000s of Clients Served
Hundreds of Years of Combined Experience
More Than Just A Broker, A Team Of Professionals
We Can Make Your Real Estate Dream Come True