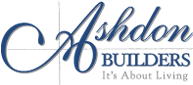 Ashdon Builders is a family-owned and operated business run by professionals who know the importance of providing loved ones with a quality home. Based out of Chesapeake, Va, this home builder continues to get rave reviews from satisfied clients throughout southern Hampton Roads. Brothers, Barry and Donnie Cross, began this successful endeavor back in the early 1980s. They knew they could add even more beauty to this area while providing a service to both residents and newcomers. Ashdon Builders was named after the founders' children, Ashley and Donald, proudly demonstrating that family comes first in every home they create.
Chesapeake has been graced many times over by the craftsmen at Ashdon Builders. Homeowners seeking low-maintenance living can feel right at home in attached housing complexes like Deep Creek Commons, Green Tree Commons, and Hailey's Cove. These affordable condominiums offer garages, stylish interiors and manicured grounds that invite active lifestyles. Chapel Hill Estates, Crystal Lake South, River's Edge at Quailshire, Vance Level, Westchester Estates and Winston Trace are some fine examples of single-family home communities built and/or developed by Ashdon Builders. These stylish homes attract buyers because of their custom looks, convenient locations, neighborhood amenities and innovative features. Holland Meadows is a new home development located in picturesque Windsor, Va. Homes here offer classic details with the added bonus of countryside living.
Ashdon Builders shows that when two brothers come together, they can build more than homes; they can build solid relationships. The team at Ashdon Builders enjoys what they do and it is evident in every new home. Never so much as a nail out of place in their completed homes, these builders show how they put clients first. They cater to the wants and needs of families who will be living in these homes for years to come. Ashdon Builders wants homeowners to enjoy each day in these finely crafted homes because that's what they were designed for—living.
Builders: Please contact us to become a featured builder or to submit model home photos you would prefer to have displayed.
Information about builder and photos of homes were gathered from publicly available information and private photographers. Information assumed reliable but not guaranteed.
Learn About Ashdon Builders
New Home Communities
No new home communities are associated with this builder.